The value of pensions and investments can fall as well as rise, you may get back less than you invested.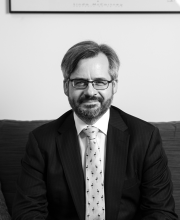 David Cresswell BSc DipPFS, Director/ Financial Adviser
Tel.
020 7014 0174
Email.
daviddavidjameswealth.com
David Cresswell BSc DipPFS has been a financial adviser for 20 years. Along with his vast experience, David brings a wealth of knowledge to the table, enabling him to add real value to clients. David mainly focuses on retirement planning and portfolio management. In addition to looking after his clients and managing DJW's investment strategy, David chairs the investment committee for The Musicians Company, the only Livery Company of the City of London dedicated to the performing arts, which dates its origins back to 1350. 'In 1604, the company's first Royal Charter was granted by King James I, which is when the musicians company then became the Worshipful Company of Musicians, as it is still known today.'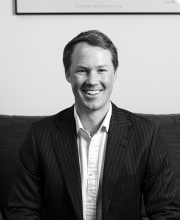 James Reiss BA DipPFS, Director
Tel.
020 7014 0186
Email.
jamesdavidjameswealth.com
A golf scholarship took James to the USA where he graduated from the University of Iowa obtaining a BA in Communications. James embarked on a career as a professional golfer, however realised his talents lay elsewhere. His experiences as a professional golfer gave James first-hand insight into the pressures that professional sports people, performers and successful business people face day to day in managing their financial affairs to achieve a secure and tax-efficient financial position for today and tomorrow. This is often due to a lack of time, planning and sometimes, a lack of trust in those around them. This gave James the impetus to learn the skills required to provide a truly effective advice offering, first for an international cross-border and wealth management firm based in Spain, and now as a co-founder of David James Wealth in London. James has completed the Diploma in Regulated Financial Planning with the CII.

James's primary focus is on making sure the team at David James Wealth delivers by providing every client exceptional bespoke advice while helping clients to bridge the gap between complex financial concepts and their wealth goals.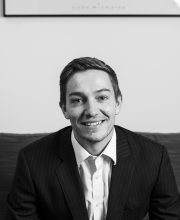 Toby Mann, Protection Adviser/Consultant
Tel.
01728 445416
Email.
tobydavidjameswealth.com
Since December 2017 Toby has overseen and managed the joint venture David James Wealth have with Flick and Son in Suffolk. Toby has expanded the business within the area to help clients ranging from first time buyers through to well established land owners and farmers who require advice to manage and protect the value of their estate.

Toby is currently working his way through the Quilter Financial Adviser School with the aim of becoming a fully qualified level 4 licensed adviser in early 2020.

Toby comes from a strong farming background and still spends many early mornings lending a helping hand on his family farm. Toby is also a very capable sportsman.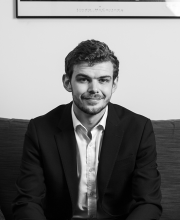 Chris Allen DipFA, Paraplanner
Tel.
020 7014 0186
Email.
chrisdavidjameswealth.com
Chris joined David James Wealth from Gartner in 2017. Chris passed his Level 4 DipFA qualification through the London Institute of Banking & Finance in August 2017 and is currently assisting David with his growing base of clients, gaining invaluable experience so that he can soon advise clients directly himself. Chris's mother runs a successful mortgage business within the financial service industry and so Chris has always had a passion to help clients reach their financial goals and objectives.

Chris is also part of a successful band (you can find them on Spotify) and was the treasurer of his American Football team whilst at the University of York.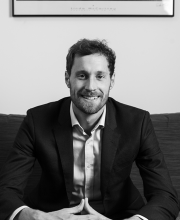 Colin Norris, Client Servicing Manager
Tel.
020 7014 0186
Email.
colindavidjameswealth.com
Colin has been with David James Wealth since our inception in 2017. Col brings huge energy, drive and focus to ensure clients receive a bespoke, personal and efficient service. Col is also responsible for ensuring clients act and do not 'miss out' on opportunities due to the inertia of busy lives-as most of our clients have.

Col also races as a Professional Triathlete on the Ironman circuit for ITZU Professional TriathlonTeam. In the 2018 season he placed 4 times in the top 6 with 2 podium finishes at Ironman 70.3 Portugal and Ironman 70.3 France. David James Wealth are delighted to sponsor and support Colin in his 2019 season.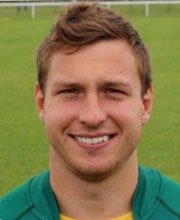 Brendan Macken, Sport&Media - Client Relationship Manager
Tel.
020 7014 0186
Email.
brendandavidjameswealth.com
Brendan joined David James Wealth part time in 2018 following an introduction from the Quilter Adviser School. As a full time, professional rugby player, Brendan has seen first hand the difficulty many retired and injured players face once their career comes to an end. Personally, this was something Brendan wanted to avoid. Brendan is now responsible for ensuring rugby players and sportspersons alike, take proper advice early in their careers to maximise the chances of a secure financial future when the time comes to hang up the boots.

Brendan has twice won the Heineken Cup (Europe's most prestigious club competition) with Leinster during a 6-year spell. He then spent 3 years at Wasps, before joining London Irish in August 2018 where he hopes to help steer them back into the Premiership.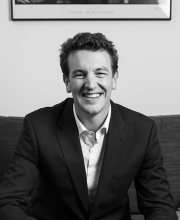 Peter Hailes MA Hons, Client Relationship Manager
Tel.
01728 445416
Email.
peterdavidjameswealth.com
Following a Masters degree from Edinburgh University and a 10-year career in Renewable Energy, Peter began his journey with David James Wealth in July 2019.

Throughout his time in the renewable energy sector, Peter worked with numerous high net worth individuals helping to plan, build and create large scale Anaerobic Digestion facilities across East Anglia. These are all operating at high levels of output and maintain strong bottom lines.

When the government changed their stance on renewable energy, Peter decided to take a more holistic approach to client's wealth and financial planning to ensure that his clients make the most of their finances today and tomorrow.

Whilst helping to ensure excellent client outcomes for DJW's growing client base in Suffolk and London, Peter is enrolled in the Quilter Financial Adviser School studying for The London Institute of Banking and Finance Diploma for Financial Advisers (DipFA®).

Peter comes from a strong entrepreneurial and agricultural background. Among other things, he is a keen musician, sportsman and scuba diving enthusiast.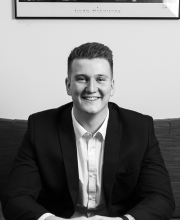 Jamie Creed, Client Relationship Manager
Jamie joined David James Wealth from Direct Line Group where he assisted customers with their insurances. There, Jamie was nominated in the 'Top 40' UK awards for customer feedback.

As a result of Jamie's strong customer care and relationship building background, his primary focus is on ensuring DJW's Suffolk clients experience an efficient and successful advice planning process. This ranges from helping first time buyers with their mortgage all the way to retirees looking to organise their finances to fit their lifestyle.

Jamie is enrolled in the Quilter Financial Adviser School studying for The London Institute of Banking and Finance Diploma for Financial Advisers (DipFA®). with the aim of becoming fully qualified in early 2021.

Jamie is known for being a driven and hardworking individual. Outside of work this is reflected in his sports background, where he was part of the winning team for Ipswich in the 2017 Suffolk Snooker League.